It's here…another rockin' installment of the Oscraps Blog Hop!! Man, I love these things! There's a sa-weet freebie of some kind at each and every stop….so get a nice big folder started for all of these yummy goodies!  Many of the freebies coordinate with our theme, Party On! (Go on…think Wayne's World – if you must.)  The Party On theme coordinates with our Big O4 collab from earlier this year, too! 
Happy Digital Scrapbooking Day! I hope you enjoy my freebie! Everything in my shop is on sale for 40% off, too…so don't forget to stop by and take a little look around!
Party on, Wayne. Party on, Garth.  (I could *not* resist….did you expect anything less from me?)
Click on the image to download the file…super fast and super easy!
Now hurry and grab it so you can get on over to Nina's blog and see what she has in store for you! Thanks for stopping by – and have a great weekend!  Be sure to check out ALL of the fun at Oscraps this weekend…and lots of great sales, too!
If you want to head back to the beginning of the blog hop…start HERE!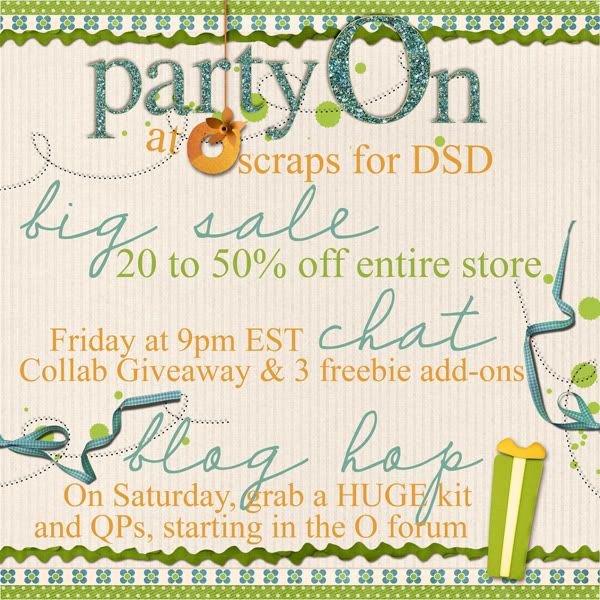 Toot-a-loo!!